Remote Monitoring & Management For Micro Markets
Control your entire operation remotely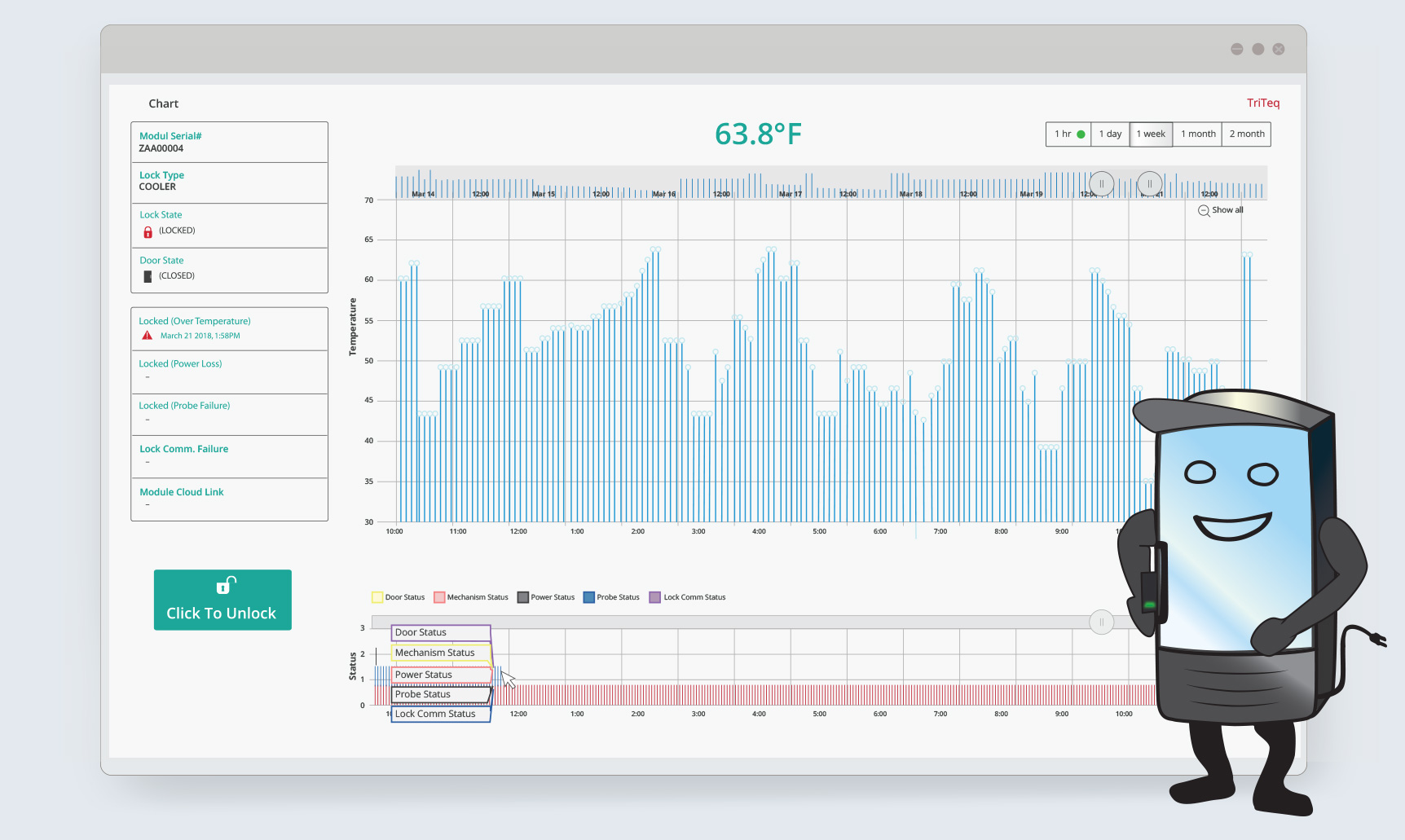 Real-time temperature reading
FreshTraq continuously monitors your equipment and gives you the power of control
Save time and money by eliminating trips to your micro market
No more guessing how your refrigeration equipment is performing
Always know the exact temperature of your equipment
Ability to check on your equipment 24/7
Sign Up Now
Sign Up Now
ColdTraq™
Monitoring cold storage temperature has never been easier. Simply plug in the ColdTraq™ module and start tracking temperature anywhere along the cold chain. Measurements are easily viewed through the FreshTraq™ portal providing real-time information on your phone, PC, or tablet. Data presentation and alerts are both customizable. ColdTraq™ is easy to scale by adding multiple modules for end-to-end temperature visibility..
ONE SOLUTION FOR ENTIRE COLD CHAIN
RELIABLE SIGNAL – ColdTraq™ module is outside of the refrigeration unit, providing a consistently reliable signal.
EASY INSTALLATION – Installs in minutes with no temperature sensor calibrations required. No connectivity set up is required. ColdTraq™ modules auto-connect to the FreshTraq™ platform.
AUTOMATED REAL-TIME TRACKING – No need to rely on manual employee temperature logs, which are prone to error and lagging in timeliness.
GOVERNMENT COMPLIANCE – Instant access to logs and reports provide auditable data for inspections and compliance.
For 20 years, TriTeq has provided innovative and reliable access control solutions. Intelligent locks, smart choice.
Use It Anywhere
Instant alerts on your mobile device lets you have food safety at your fingertips!
Remote lock control
Send lock/unlock commands from a mobile device or PC.
Detailed Statistics
View real-time refrigeration performance. Investigate a problem or check logs.

Sign Up Today
Or call us at (847) 640-7002